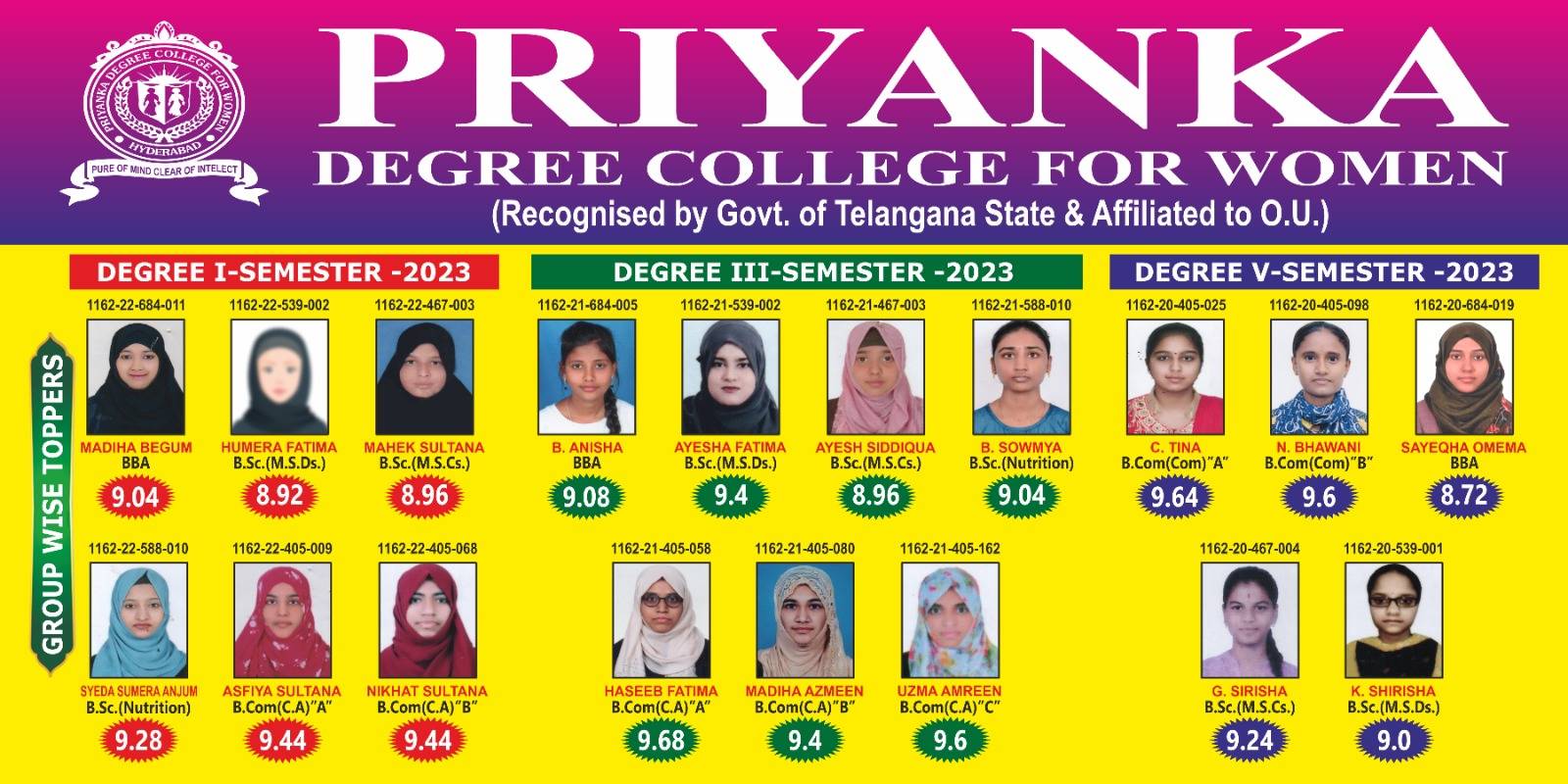 best women's degree college In Mehdipatnam
Priyanka Degree College For Women is a secular, non-profit, scientific educational foundation. It has been established and registered under "GOVT OF TELANGANA". It is best women's degree college in  Mehdipatnam, Hyderabad , institution for upgradation of poor girls in Urban & Rural areas in sciences and commerce, whose core objective is to contribute to the advancement of human development focusing specially on improvement of quality of life of the weaker sections.
Over a period of time the our institution has developed an approach to women's empowerment that combines hard headed educational training  with a specialized curriculum in academics & moral principles. The effort is aimed at producing a group of capable and energized women of today who can return to their places, while supporting themselves and also to undertake local & sustainable efforts.
The spacious library sprawls over a vast area and the catalogues possess thousands of volumes & titles. The library subscribes to more than 50 International and National journals and has also access to scores of e-journals.
It is our belief that recreational activities are important to the overall development of any student. We have introduced a number of activities and convince everyone that these activities are necessary and have a role to play
A   laboratory   is a facility that provides controlled conditions in which   scientific   or technological research,   experiments and measurement may be performed. Laboratory equipment is generally used to either perform